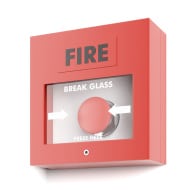 This one day course is designed to ensure those persons responsible for the maintenance and management of fire safety in residential care premises (either as the responsible person or the fire safety manager) are fully aware of their responsibilities with regard to fire safety facilities in their buildings, identifying competent contractors, what to maintain, inspect and test, how to conduct the inspection and testing of fire safety systems and equipment and what records need to be kept. 
It should be noted that this is not a Fire Risk Assessment Course
Course Content:
Fire risk assessment
Identification of persons with specific duties
Building regulations
Record keeping
Staff training and drills
Testing and maintenance of fire safety facilities
Means of escape
Safety signs
Contractors
Arson
Instructor / Learner Ratio:
Awarding Body / Certification:
Cognet certificate of attendance

Course Requirements / Notes:
There are no course pre-requisites for attending this course
Course Delivery and Lead Times:
Cognet are specialists in delivering on-site training throughout England and Wales.
As a general rule-of-thumb we would ask for at least four weeks lead time, however we have a very customer-focused philosophy and will always try our utmost to meet your more pressing requirements.
We also run public courses for a range of our courses predominantly at venues in the West Midlands. Our current schedule of courses can be seem on our Public Courses page. If you cannot find the course you are looking for please contact us as we may be able to help you directly or by putting you in touch with another company who can.