What our learners say….
Relevant & interactive – very informative. I learned a lot today
Cheryl Marren
I like the relaxed feeling from the trainer and the ease of understanding. Again, another great training session
Kate Mooney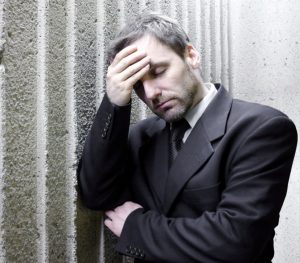 Mental Health First Aid. With around 1 in 4 individuals experiencing some form of mental health concern and around 16 million working days lost to mental health issues* it makes sense to try and understand and be more empathic with the subject of Mental Health.
Causes of poor mental health are many but the most common sited for work place absence include stress, anxiety and depression costing UK businesses around £35b every year*.
By learning about Mental Health First Aid in a safe, non-judgmental environment this course will help individuals identify the basic signs and symptoms of poor mental health, understand some of the more common causes of mental health issues and improve their knowledge and skills to help support their own and their colleague's wellbeing.
Evidence does show that taking part in a mental health first aid course does raise awareness of mental health conditions and helps raise the likely hood of early intervention to help aid recovery.
It's good for workforce wellbeing productivity and the wider social community.
*Office for National Statistics
**Mental Health First Aid England
Health and Safety Executive Guidance for Employers
In November 2018, the Health & Safety Executive (HSE) announced
new guidance for employers
on Mental Health in the workplace. The guidance provides employers with useful advice on how to support their employees who may be experiencing mental ill health.
Outlining what the guidance change means to employers, HSE stated,
"The Health and Safety Executive (HSE) has enhanced its First Aid guidance to help employers understand the existing need to consider mental health alongside physical health when undertaking their 'needs assessment'.
"There has, however, been no legal change to make mental health first aid-type training mandatory."
Public Course Dates
Below are listed our forthcoming courses. Book your place now and pay online using the

button:
Mental Health First Aid Courses
Course
Mental Health First Aid Courses
Please contact us for dates and a venue near you
Times
Venue
Cost
Course Place Booking
Course Contents:
What is mental health first aid
The role of the mental health first aider
Statistics
Stigmas attached to metal health
Types of mental health conditions
Mental health influences
Effects of poor mental health on the body
Work-related stress
Communication styles
Help resources
Course Duration:
The course is delivered over 1/2 a day.
No formal assessment
Instructor / Learner Ratio:
Awarding Body / Certification:
Cognet Occupational Safety and Health certificate of attendance

Course Requirements / Notes:
No previous qualifications or experience are required for attendance.
This course covers subject areas such as self-harm and suicide that some may find distressing. We advise that you check that your delegate feels comfortable attending this course before booking. If you have any concerns please contact us>
Course Delivery and Lead Times:
Cognet are specialists in delivering on-site training throughout England and Wales.
As a general rule-of-thumb we would ask for at least four weeks lead time, however we have a very customer-focused philosophy and will always try our utmost to meet your more pressing requirements.
We also run public courses for a range of our courses predominantly at venues in the West Midlands. Our current schedule of courses can be seem on our Public Courses page. If you cannot find the course you are looking for please contact us as we may be able to help you directly or by putting you in touch with another company who can.
Further Information
Ofqual Regulated:
Suggested Progression:
No