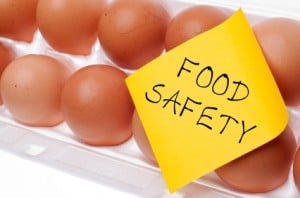 The level 1 qualifications have been devised to raise awareness of key food safety issues. These half-day courses can form the basis of induction training and are ideal for those individuals who handle low risk, pre-packed or wrapped foods.
The level 1 course is also suitable for individuals whose first language is not English or who have learning difficulties.
There are 3  sector-specific Level 1 qualifications available (with Highfield Qualification certification):
Level 1 Award in Food Safety Awareness in Catering
Level 1 Award in Induction into Food Safety for Manufacturing
Level 1 Award in Food Safety Awareness for Retail
Please contact us for further details
Course Content:
Introduction to food safety
Personal hygiene
Cleaning
Contamination
Course Duration:
A half-day (3-4 hour) course duration. Can be delivered in classroom or by our
E-Learning option
(
Contact us
for details)
Assessment is by a 15 question multiple-choice question paper (Highfield)
Assessment is by a 10 question multiple-choice question paper (CIEH)
Course Requirements / Notes:
There are no course pre-requisites for attending this course
Course Delivery and Lead Times:
Cognet are specialists in delivering on-site training throughout England and Wales.
As a general rule-of-thumb we would ask for at least four weeks lead time, however we have a very customer-focused philosophy and will always try our utmost to meet your more pressing requirements.
We also run public courses for a range of our courses predominantly at venues in the West Midlands. Our current schedule of courses can be seem on our Public Courses page. If you cannot find the course you are looking for please contact us as we may be able to help you directly or by putting you in touch with another company who can.
Further Information
Ofqual Regulated:
Suggested Progression: