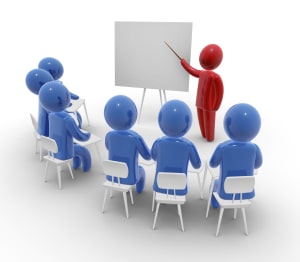 Over the last 5 years Cognet has developed specific Instructor courses to help further your training portfolio. These courses have been written and are delivered by trainers with over 20 years experience within the pre-hospital care environment.
These instructor-based courses are designed to give you the knowledge, practical skills, course resources and instructor support that will allow you to further your expertise and expand your existing delivery. These courses will also give you valuable continual professional development (CPD) hours helping you maintain your skills and keep up with any industry-based changes
We provide regular instructor courses at our central Worcester training venue in the following areas:
Additonal Services
As well as comprehensive course materials we can also provide a third-party certification process under which Cognet, as the subject-authority, can issue co-branded certificates for your delegates at a nominal cost per certificate. This is an optional service. For more details please contact us.
Public Course Dates
Click below to view and book a place on our forthcoming courses:
Course Delivery and Lead Times:
Cognet are specialists in delivering on-site training throughout England and Wales.
As a general rule-of-thumb we would ask for at least four weeks lead time, however we have a very customer-focused philosophy and will always try our utmost to meet your more pressing requirements.
We also run public courses for a range of our courses predominantly at venues in the West Midlands. Our current schedule of courses can be seem on our Public Courses page. If you cannot find the course you are looking for please contact us as we may be able to help you directly or by putting you in touch with another company who can.