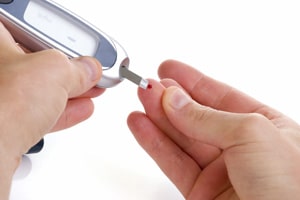 Diabetes is a life long conditions which affects approximately 3 million people in the UK. There are also an estimated 800,000 people living with diabetes who have not yet been diagnosed. More people than ever are suffering the effects of diabetes and more and more of us or coming it to contact with people who have this condition in our personal and professional lives.
This short course is aimed at individuals working in a health and social care setting or indeed anyone who wishes to increase their understanding of diabetes and to give them the knowledge and confidence when working with individuals with this condition to assist and support them in their daily lives.
Course Content:
What is diabetes
The function of insulin
Prevalence of diabetes
Type I diabetes
Type II diabetes
Other types of diabetes
Blood glucose measurements
Symptoms of diabetes
Diagnosis of diabetes
Management of diabetes
Complications of diabetes
Course Duration:
A half-day course of at approximately 3 hours in duration
Instructor / Learner Ratio:
Awarding Body / Certification:
Cognet Limited Certificate of attendance

Course Requirements / Notes:
This course doe not require any previous qualification, however a First Aid certificate is recommended
Course Delivery and Lead Times:
Cognet are specialists in delivering on-site training throughout England and Wales.
As a general rule-of-thumb we would ask for at least four weeks lead time, however we have a very customer-focused philosophy and will always try our utmost to meet your more pressing requirements.
We also run public courses for a range of our courses predominantly at venues in the West Midlands. Our current schedule of courses can be seen on our Public Courses page. If you cannot find the course you are looking for please contact us as we may be able to help you directly or by putting you in touch with another company who can.
Further Information
Ofqual Regulated:
Suggested Progression:
No