What our learners say….
Excellent, relevant information delivered by a knowledgeable tutor. Everything well delivered and well explained. Excellent Training 10/10
Mark Kelsey Level 3 Health and Safety July 2014

Today I have received my merit award in Level 3 Award in Health and Safety. I have surprised myself in being 'over the moon' with my qualification following the exam at the end of your course – I haven't done an exam since 1983 so amazed that I did so well. Lots was going on at work affecting my concentration perhaps, but the subject drew me in due to the trainers enthusiasm. I must have had 30 courses over the years and this one was in the top 5, I won't say number one or this could encourage complacency! 😉
Tony Joyce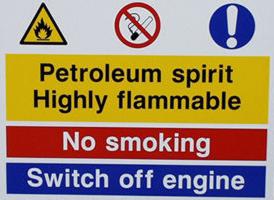 The level 3 / Intermediate Certificate qualification is a three-day programme which examines health and safety in the workplace from the viewpoint of a supervisor or manager. The course is aimed at those individuals already working in the role or supervisor or those aspiring to the position.
Supervisors have a legal and moral responsibility for the health and safety of employees and their obligations also include contractors, visitors and suppliers to a business. This course will give managers and supervisors the necessary skills and information to develop and improve the health and safety culture within the workplace.
Public Course Dates
Click below to view and book a place on our forthcoming courses:
Level 3 Health and Safety Courses
| Course | Date (s) | Times | Venue | Cost | |
| --- | --- | --- | --- | --- | --- |
| Level 3 Health and Safety Courses | Dates to be advise | | | | |
Course Content:
Concept of health and safety
Accidents in the workplace
Ill health in the workplace
Legal provisions
Health and safety organisation and management
Supervising health and safety
Instructor / Learner Ratio:
Course Duration:
A three-day (18 hour) course duration
Highfield Qualifications assessment is by a 60 question multiple-choice question paper
CIEH assessment is by a 40 question multiple-choice question paper
Course Requirements / Notes:
There are no course pre-requisites for attending this course. However it is recommended that you have achieved a Level 2 Health and Safety Qualification within the last 3 years.
Course Delivery and Lead Times:
Cognet are specialists in delivering on-site training throughout England and Wales.
As a general rule-of-thumb we would ask for at least four weeks lead time, however we have a very customer-focused philosophy and will always try our utmost to meet your more pressing requirements.
We also run public courses for a range of our courses predominantly at venues in the West Midlands. Our current schedule of courses can be seem on our Public Courses page. If you cannot find the course you are looking for please contact us as we may be able to help you directly or by putting you in touch with another company who can.
Further Information
Ofqual Regulated:
Suggested Progression:
Highfield Yes