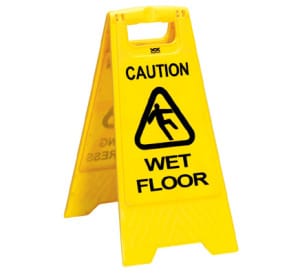 The level 1 / Introductory Certificate qualification is an half-day health and safety training course designed for those who are just starting out in the workplace either as a work experience placement or their first job. The course provides an awareness of key health and safety issues and highlights the part they have to play to keep themselves and those around them free from harm in the workplace.
By virtue of the course duration and the flexibility of the syllabus the course can be adapted making it an ideal option for induction programmes. The simplicity and interactive nature of the programme is also ideal for those where English is not a first language, people with low levels of literacy or learning difficulties.
Course Content:
The importance of health and safety in the workplace
Hazards and risks
Workplace conditions
Workplace procedures
Course Duration:
A half-day course of at least 3 hours duration
Course Requirements / Notes:
There are no course pre-requisites
Course Delivery and Lead Times:
Cognet are specialists in delivering on-site training throughout England and Wales.
As a general rule-of-thumb we would ask for at least four weeks lead time, however we have a very customer-focused philosophy and will always try our utmost to meet your more pressing requirements.
We also run public courses for a range of our courses predominantly at venues in the West Midlands. Our current schedule of courses can be seem on our Public Courses page. If you cannot find the course you are looking for please contact us as we may be able to help you directly or by putting you in touch with another company who can.
Further Information
Ofqual Regulated:
Highfield Yes
Suggested Progression: