I really enjoyed Paul's delivery, was very enjoyable. Comfortable, understandable, full content all the way through. Excellent delivery.
Anonymous
Good use of PowerPoint, booklets etc. to reinforce information and knowledge. Great experience of 1-1 training.
Alison Ruth Brooks
Medication Administration Instructor Course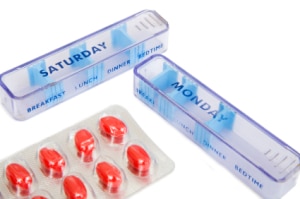 This one day Medication Administration Instructors course has been devised to give trainers the skills and in-depth knowledge to be able to deliver our Safer Handling of Medication course.
Public Course Dates
Click below to view and book a place on our forthcoming courses:
Medication Instructor Courses
| Course | Date (s) | Times | Venue | Cost | |
| --- | --- | --- | --- | --- | --- |
| Medication Instructor | To be advised | | | | |
Course Content:
Instructor strategies
Principles of care
Legal framework
Responsibility, accountability and confidentiality
Self-medication and assisted medication
Safe handling
The seven "RIGHTS"
Teamwork
Information sharing
Issues and problems
Course Duration:
One day session (6 hour duration)
Instructor / Learner Ratio:
min: 1:1 max: 1: 12
Awarding Body / Certification:
Cognet Certificate of Achievement

Course Requirements / Notes:
Delegates will be expected to have a training qualification and experience delivering training to, or working in the health and social care sector.
Course Delivery and Lead Times:
Cognet are specialists in delivering on-site training throughout England and Wales.
As a general rule-of-thumb we would ask for at least four weeks lead time, however we have a very customer-focused philosophy and will always try our utmost to meet your more pressing requirements.
We also run public courses for a range of our courses predominantly at venues in the West Midlands. Our current schedule of courses can be seem on our Public Courses page. If you cannot find the course you are looking for please contact us as we may be able to help you directly or by putting you in touch with another company who can.