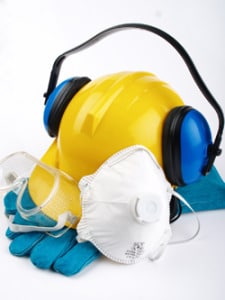 The level 2 / Foundation Certificate qualification is a one-day accredited training course designed to replace the "Basic" level qualifications. The qualification has been developed to equip learners with knowledge of basic health and safety practices, awareness of risks and hazards and practical control methods essential in the workplace
The course is suitable for any working environment, in both public or private sector and provides employees with a good awareness of their responsibility towards their own safety and that of their colleagues, customers, members of the public and contractors.
Public Course Dates
Click below to view and book a place on our forthcoming courses:
Course Content:
Legislation
Health
Safety
Welfare
The workplace and workplace equipment
Risk assessment
Manual handling
Hazardous substances
Ergonomics and workstation design
Transport and vehicles
Noise and vibration
Course Duration:
A one-day (6 hour) course duration.
Highfield Qualifications assessment is by a 30 question multiple-choice question paper
CIEH assessment is by a 20 question multiple-choice question paper
Course Requirements / Notes:
There are no course pre-requisites for attending this course.
Course Delivery and Lead Times:
Cognet are specialists in delivering on-site training throughout England and Wales.
As a general rule-of-thumb we would ask for at least four weeks lead time, however we have a very customer-focused philosophy and will always try our utmost to meet your more pressing requirements.
We also run public courses for a range of our courses predominantly at venues in the West Midlands. Our current schedule of courses can be seem on our Public Courses page. If you cannot find the course you are looking for please contact us as we may be able to help you directly or by putting you in touch with another company who can.
Further Information
Ofqual Regulated:
Suggested Progression:
Highfield Yes