What our learners say…
Highlights the danger and importance of dealing with fire hazards.
Dave Roberts
Brilliant course, far more aware of the dangers of fire.
Roger Rhodes-Bangham
About the course: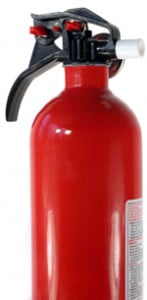 The Practical Fire Safety course  is a short programme of approximately 2 and a half hours duration. Suitable for employees of all levels who do not have a specific fire safety role, this course covers legal requirements and fire safety regulations, fire risk assessments, causes of fire, fire procedures, fire spread characteristics, fire extinguishers and their correct usage and evacuation procedures.
In addition to the Practical Fire Safety course, we provide a course specifically for fire safety in residential care/nursing homes. This course is tailored to the working environment and responsibilities of residential care.
Wherever possible "Live-fire" practical fire extinguisher demonstrations will be carried out  following a suitable risk assessment of the building and outside area.
Please contact us for further details.
Course Content:
Legal requirements and fire safety regulations
Fire risk assessment principles and practicals
Causes of fire
Fire procedures
Fire spread characteristics
Fire extinguishers, functions and correct usage
Evacuation procedures
Practical extinguisher discharges
Course Duration:
This is a short course delivered over approximately 2 to 3 hours.
Instructor / Learner Ratio:
Awarding Body / Certification:
Cognet certificate of attendance

Course Requirements / Notes:
There are no course pre-requisites for attending this course
Course Delivery and Lead Times:
Cognet are specialists in delivering on-site training throughout England and Wales.
As a general rule-of-thumb we would ask for at least four weeks lead time, however we have a very customer-focused philosophy and will always try our utmost to meet your more pressing requirements.
We also run public courses for a range of our courses predominantly at venues in the West Midlands. Our current schedule of courses can be seem on our Public Courses page. If you cannot find the course you are looking for please contact us as we may be able to help you directly or by putting you in touch with another company who can.