What our learners say….
Informative and to the point
Natalie Kerr
Fantastic knowledge to understanding. Feel confident and loved the course throughout the sessions
Sukvinder Singh Lawley Leaders Out of school club

OFSTED Recognised and EYFS compliant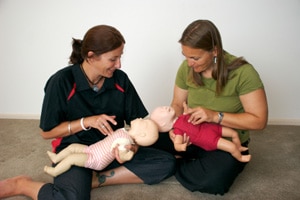 Our 12 hour Paediatric First Aid (PFA) course has been uniquely designed for those who are working as childcare professionals; our learners commonly include childminders, pre-school staff, teachers and support staff and after school club workers.
The course contents includes the syllabus required by Ofsted and is delivered over 12 hours, usually in 2 sessions (can be longer – but no less than 2 sessions); again this is to ensure that our course meets the requirements of Ofsted.
Cognet has been delivering and improving this course for over ten years, we were initially approved by the National Childminding Association and the Pre-School Learning Alliance (NCA – PSLA) for the delivery of this course and we are now approved by the First Aid Industry Body.
The course focuses specifically on the child and childhood illnesses and conditions, along with other complicating factors such as communication. Learners on paediatric courses have access to paediatric resuscitation models, so as to simulate real scenarios. We aim to be as child focused as possible. All learners are given a high quality book to aid training and as a post course resource.
Cognet is an approved supplier with many local authorities and has worked as an approved supplier to Shropshire and Telford & Wrekin Early Years teams for nearly ten years. We have a learner and customer centred approach to training and we offer as part of our courses a free after care service, for any one who feels the need to discuss any first aid related issue.
The Blended Learning Option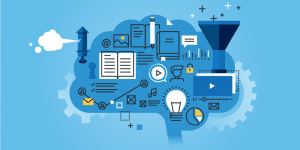 New for this year we are able to provide a blended learning option for the 12 Hour Paediatric First Aid course. This comprises of a E-learning (Online) section which you complete before then attending a one day course. This course format is approved by OFSTED in the same way as the traditional 12 hour course and is certified by the FAIB
The benefit to you is that you no longer need to give up two Saturdays or four evenings to achieve this qualification. The Online course can be completed in your own time and at your own pace and then you can attend one of our public dates to complete the course.
Initially, we would recommend blended learning for those who need to refresh their training rather than doing the course for the first time.
We are able to integrate the blended learning along side our public courses by making the second day available for those completing the blended learning option. Those wishing to complete the course in the traditional way can attend both days and for those who require only to complete the Emergency Paediatric First Aid course can just attend day one.
To select the blended learning option just click the button along side the course date you wish to attend. This will book you on to the second of the two dates (or the final two dates of an evening course). You will then receive your booking confirmation and a link to the Online course. The Online course will need to be complete before you can attend the course date.
If you have already booked on one of forthcoming public courses and would like to take advantage of the blended learning option please contact us on 01905 745457.
Paediatric First Aid FAQ's
Q. As a Childcare professional do I have to do a 12 hour course?
A. That very much depends on your role within the organisation. If you are a childminder you will; if you work within a child care setting it will depend on your first aid risk assessment and your role within the setting.
Q. I did a 12 hour course 3 years ago can I do a re-qualification course (less hours)?
A. No you will have to do the 12 hours again, there is no such course as a Paediatric First Aid (PFA) re-qualification – unlike the First Aid at Work course.
Q. Why do you cover adult subject areas like resuscitation?
A. The mandatory syllabus requires us to cover some adult areas e.g. CPR. This is to ensure that the subtle differences in techniques are understood by the learners, and let's not forget that the work area has other adults in it and there is a responsibility under the first aid regulations to make appropriate cover for the workforce.
Q. Can we do the course over 12 hours in one day?
A. No. The 12 hours are teaching hours and do not include breaks. The guidelines require us to deliver the course over a minimum of 2 days; courses can be delivered over three or more sessions.
If you have any other questions then please feel free to contact us.
Course Content:
Assessing the casualty (all ages) & situation.
The unconscious casualty (all ages)
Choking (all ages)
Resuscitation (all ages)
Shock (including bleeding, anaphylaxis, diabetes sickle cell anaemia, burns and fractures).
Head injuries including neck and spinal injuries.
Dealing with foreign bodies.
management of poisoning.
Extremes of temperature
Seizures including epilepsy and febrile convulsions.
Asthma
Meningitis and other sudden illness
Open forum
Course Duration:
A two-day course of at least 12 hours duration.
Our public courses are usually run on Saturdays.
Also available as Blended Learning – E-Learning course plus attendance on one day course
Instructor / Learner Ratio:
Awarding body / Certification:
A choice of both FAIB and Level 3 Ofqual regulated qualifications are available:
The Cognet Occupational Safety and Health Limited course is approved by First Aid Industry Body (FAIB)
Certificate of Approval number  1179/92
The Level 3 Ofqual regulated course is accredited by Qualification Network (QNUK)

Course Requirements / Notes:
Delegates are required to take active participation in practical elements of the course to show competency in order to achieve certification. Delegates should dress appropriately for carrying out floor-based tasks such as CPR
Course Delivery and Lead Times:
Cognet are specialists in delivering on-site training throughout England and Wales.
As a general rule-of-thumb we would ask for at least four weeks lead time, however we have a very customer-focused philosophy and will always try our utmost to meet your more pressing requirements.
We also run public courses for a range of our courses predominantly at venues in the West Midlands. Our current schedule of courses can be seem on our Public Courses page. If you cannot find the course you are looking for please contact us as we may be able to help you directly or by putting you in touch with another company who can.