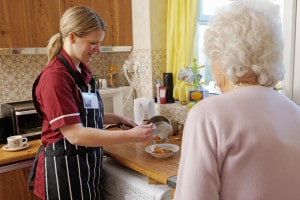 Lone Workers are those individuals who work by themselves without close or direct supervision; such as domestic care staff, kiosk workers, cleaners, security guards, agricultural workers etc.
This course is designed to give an overview of the issues associated with lone working and personal safety at work and to provide practical advice on working alone and personal safety. To employers this course is invaluable in raising awareness of the systems that may need to be implemented to support lone workers
Course Content:
Responsibilities of line managers and staff.
What is lone working?
What is risk?
Who is at risk?
Working on other sites/homes.
Travelling.
Workplace design.
Permit to work systems.
One-to-one scenarios.
Policy and procedures.
Understanding workplace violence.
Understanding communication.
Defusing and resolving conflict.
Course Duration:
A one-day (6 hours) course duration.
A condensed half-day course can also be delivered as part of an induction programme or broader training delivery
Instructor / Learner Ratio:
Awarding Body / Certification:
Cognet Occupational Safety and Health  – Certificate of attendance

Course Requirements / Notes:
There are no course pre-requisites for attending this course.
Course Delivery and Lead Times:
Cognet are specialists in delivering on-site training throughout England and Wales.
As a general rule-of-thumb we would ask for at least four weeks lead time, however we have a very customer-focused philosophy and will always try our utmost to meet your more pressing requirements.
We also run public courses for a range of our courses predominantly at venues in the West Midlands. Our current schedule of courses can be seem on our Public Courses page. If you cannot find the course you are looking for please contact us as we may be able to help you directly or by putting you in touch with another company who can.
Further Information
Ofqual Regulated:
Suggested Progression: